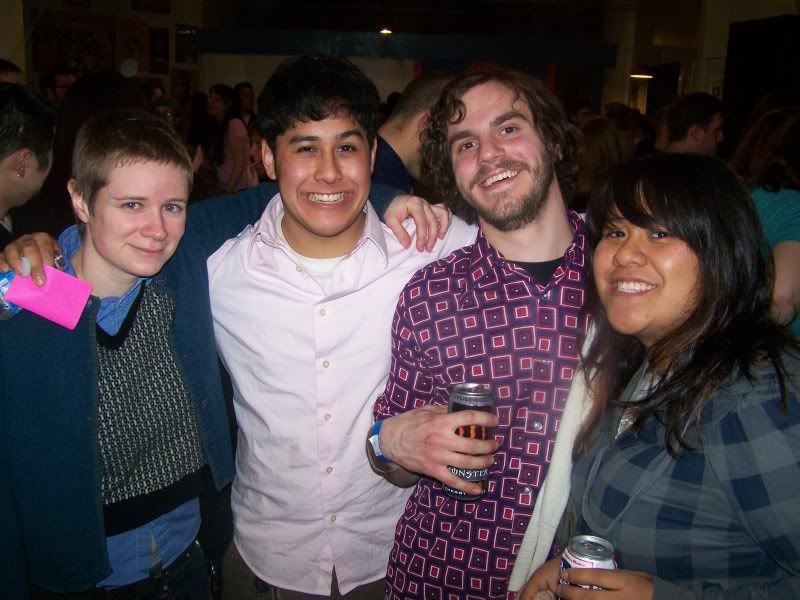 Dawn Rising, Me, Tony Pony, and the VD girl.

After my new job, I came out to see the Monads and the Seven Shot Screamers to play at the City Museum. Through out most of the 7SS set was mosh pit heaven. It was good, I needed some roughin up. At the end, it made my night to hear them cover "Ballroom Blitz". I was listening to that song all week.

I puked a little at work, it was not fun.
Drinking Retardo Juice tomorrow.